February 22, 2021
New Partnership – Impact Hub Houston and SpenDebt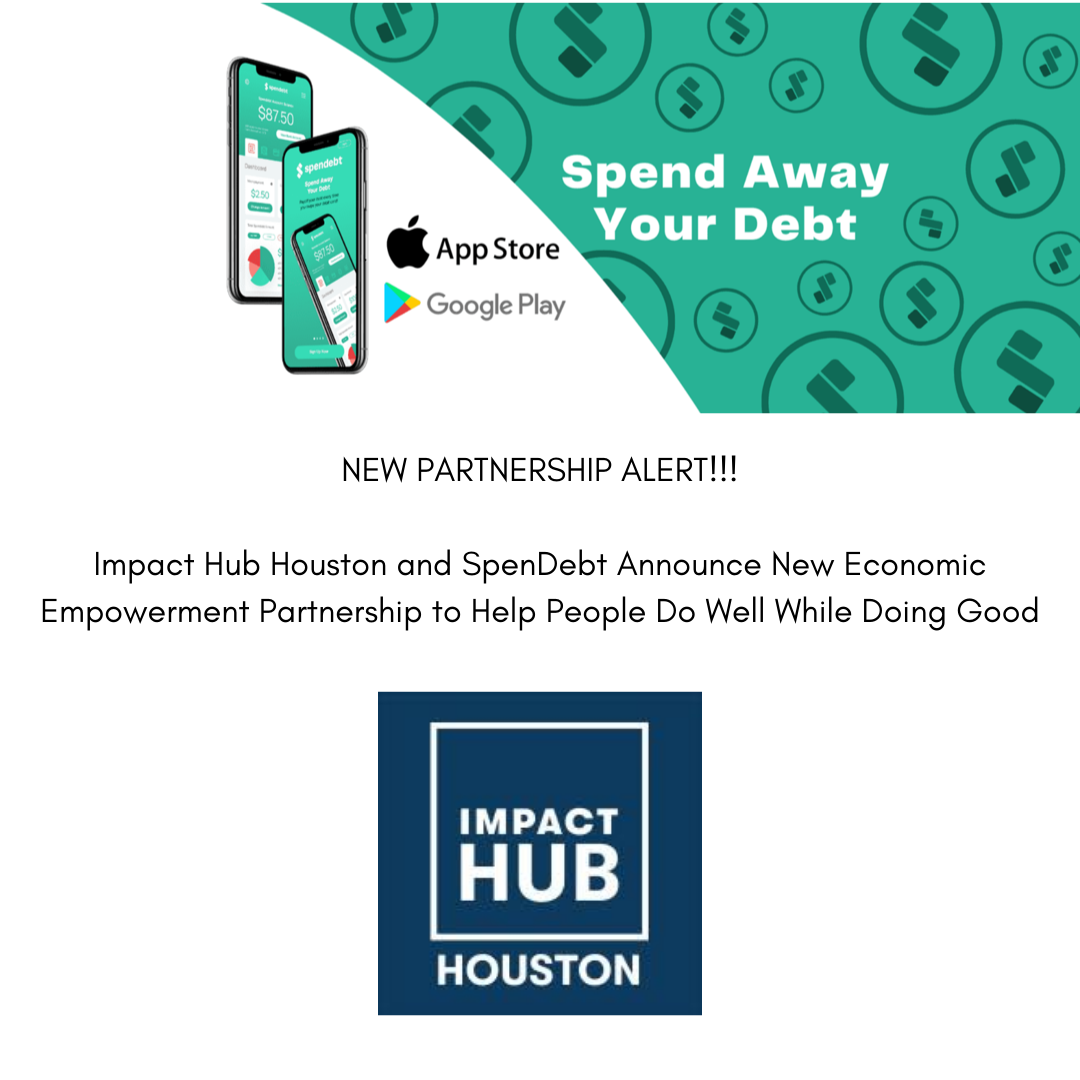 Impact Hub Houston and SpenDebt Announce New Economic Empowerment Partnership to Help People Do Well While Doing Good
Impact Hub Houston (IHH) is proud to announce a new partnership with SpenDebt, a Houston-based fintech company on a mission to help one million families avoid financial fatalities with every swipe of their debit card.  The partnership will support SpenDebt in its efforts to provide a financial tool to assist people in paying off debt with every purchase.  The tool will be extended to the IHH community and SpenDebt will match a portion of payments collected via their application and donate back to IHH.  This partnership builds on IHH's commitment to inspire, connect and empower people working to solve the most pressing issues especially those that impact historically disadvantaged communities.
Check out the full press release on the Impact Hub Houston site.
SpenDebt is a financial technology company designed to assist people to pay off debt, leveraging micropayment through everyday transactions. SpenDebt is on a mission to help save one million families from financial fatalities every time they swipe their debit cards or have a banking transaction.
Impact Hub Houston is a 501(c)(3) non-profit impact innovation incubator that equitably empowers diverse changemakers and entrepreneurs working to solve society's most pressing issues. A member of the Impact Hub global network — recognized by the United Nations as the world's largest community for accelerating entrepreneurial solutions towards measurable and scalable impact for the Sustainable Development Goals (SDGs) — Impact Hub Houston provides intentional programs, an inclusive innovation ecosystem, and an international network of experts and peers aligned to inspire, connect, and empower people to create the change they wish to see in the world.