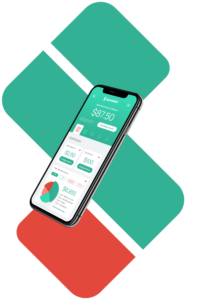 What is SpenDebt?
SpenDebt is a company built to help you eliminate personal debt.
They do this by connecting to your bank account and automatically removing a small, micropayment amount every time you have a banking transaction. You can choose the amount (between $0.50 and $25.00) that is set aside with each transaction you make.
Let's say you grab coffee in the morning and then later go out for lunch. For each of those (2) transactions, SpenDebt will deduct your micropayment with each transaction. If your micropayment is $1.00, at the end of the day you would have $2.00 in your SpenDebt account balance to pay toward your debt.
Over time, these small payments can really add up and you will notice that your balance is decreasing every month!
How do I use SpenDebt to pay my Child Support?
The person ordered to pay child support will:
1. Enroll in the program by downloading the SpenDebt app (or visiting spendebt.com) and creating a user profile.
2. Link your bank account (ex: Bank of America – checking account) to pay from within the SpenDebt app.
3. Enter the company code:  MOchild and the debt account pay-to information for Missouri Child Support Services Division will automatically update. You will need to enter your case number as the debt account number.
4.  Set the micropayment (anything $0.50 or greater) that you approve to be added with every transaction you make.
After that, your account setup is complete and you can start paying off your child support using SpenDebt! Each month, SpenDebt will combine all of your micropayments and send a one-time, monthly payment to the child support agency on your behalf – automatically.
SpenDebt provides a dashboard for you to monitor your progress 24/7 and to make changes that meet your financial needs. You will be able to see how much money was applied to your child support debt every month.
If you are using it as a tool to pay current support, you will also be able to see what additional payments you will need to make in order to satisfy your current support.
Note:  If you choose, you can give the child support agency, the prosecuting attorney's office, and/or the courts access to your dashboard so they can monitor your progress.
Sign up now